I want to adapt the CF30//31//19//74//52 to a standard sata interface.
I am tired of pulling drives in and out of caddies.
I am looking for the official item.
Is it possible to make one cheaply?
From the schematic, it appears all we need to do is figure the pinout from the caddy connector. run wires to a sata connector for data and power. I don't think we need any components at all.
CN9 is the CF30 motherboard connector for the HDD caddy cable.
Guessing that P and N on the end indicates positive and negative. If I can figure out if T or if R indicates A or B, the rest should be simple.
SATA0TXP
SATA0TXN
SATA0RXP
SATA0RXN
Attachment: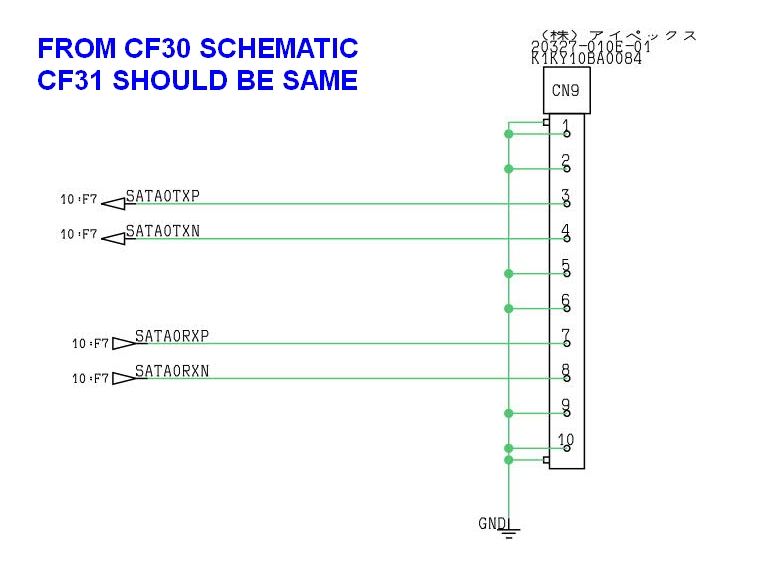 CF 30.31 HDD WIRING.jpg [ 79.19 KiB | Viewed 2721 times ]
Attachment: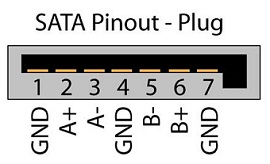 sata_pinout.jpg [ 31.35 KiB | Viewed 2721 times ]
Attachment: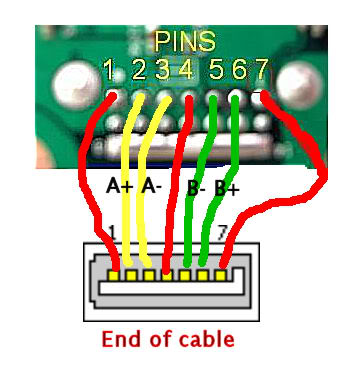 SataHDD.jpg~original.jpg [ 34.64 KiB | Viewed 2721 times ]