First R2 I've put hands on, maybe 90% the size T2 with similar construction. Came with no hard drive but boots up fine.
Attachment: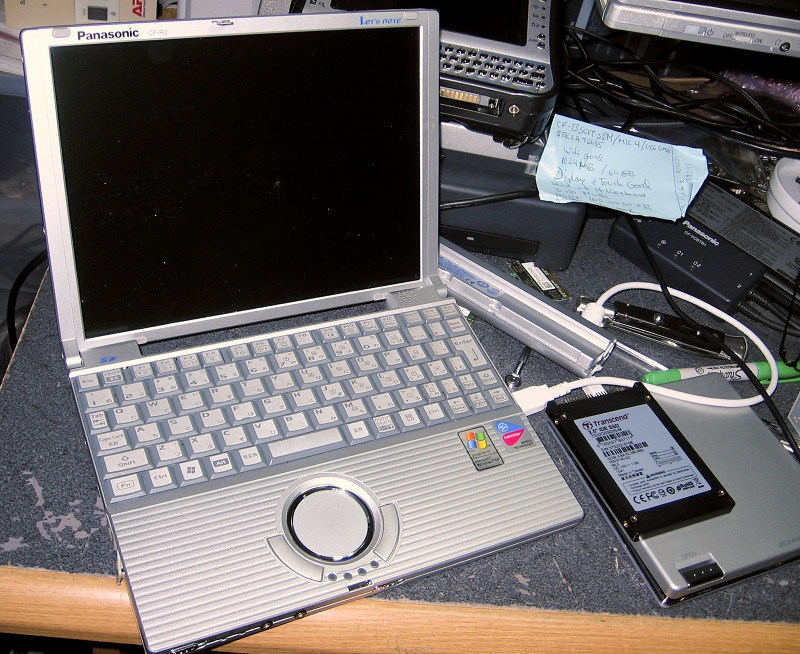 R2-front-800.jpg [ 243.99 KiB | Viewed 2851 times ]
So ... maybe add an SSD and upgrade the Intel 2200 wifi card and this could be a nice lightweight travel unit for web browsing, right? Opened it up and found it is missing the HD cable also -- Oh no

Attachment: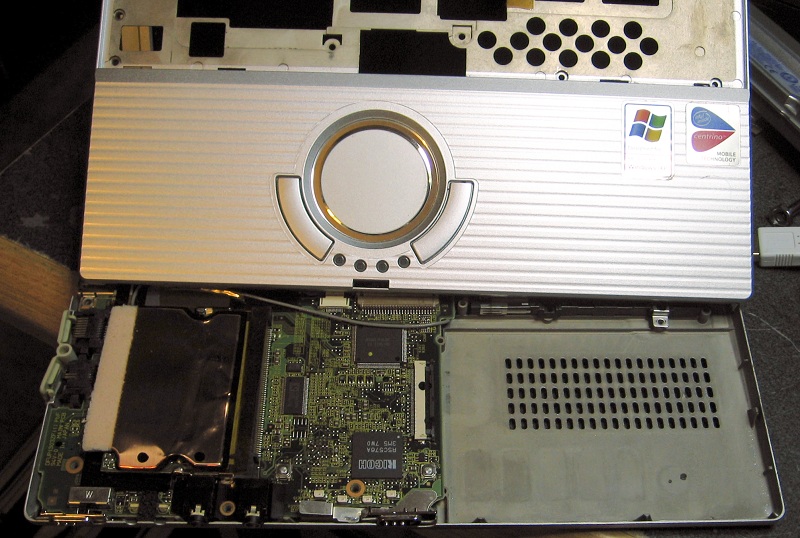 R2-inside-800.jpg [ 177.5 KiB | Viewed 2851 times ]
Tried a HD cable from a CF-W2. It has the right number of conductors but had to be folded a bit to get the HD in position. Unfortunately the R2 Bios doesn't see it. Tried with the original (dual volt) HD as well as an SSD (IDE with pin 41 and 44 mod). Neither shows up in Bios and can't be seen by HDClone to load an image.
Attachment: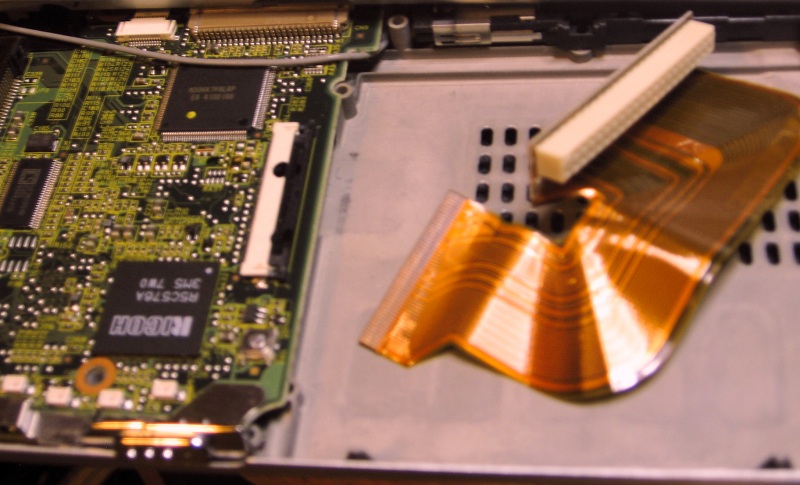 R2+W2-HDcable-800.jpg [ 131.33 KiB | Viewed 2851 times ]
I also tried a CF-M34 HD cable -- it has a stiff backing on the cable that make it too fat to fit into the motherboard connector, but does seem the right size. Any ideas on how to get an HD into this R2?
ETA: Peeled the M34 cable and tried it, both ways -- won't even boot to Bios