Not sure of exact details, but somehow you take (3) 351C heads and cut and weld them to create a crossflow 6cyl head.
I used to watch 6cyl modified races. One guy with a Ford was fast enough to compete with the v8 mods.
Misc info from the net.................
http://fordsix.com//viewtopic.php?t=33048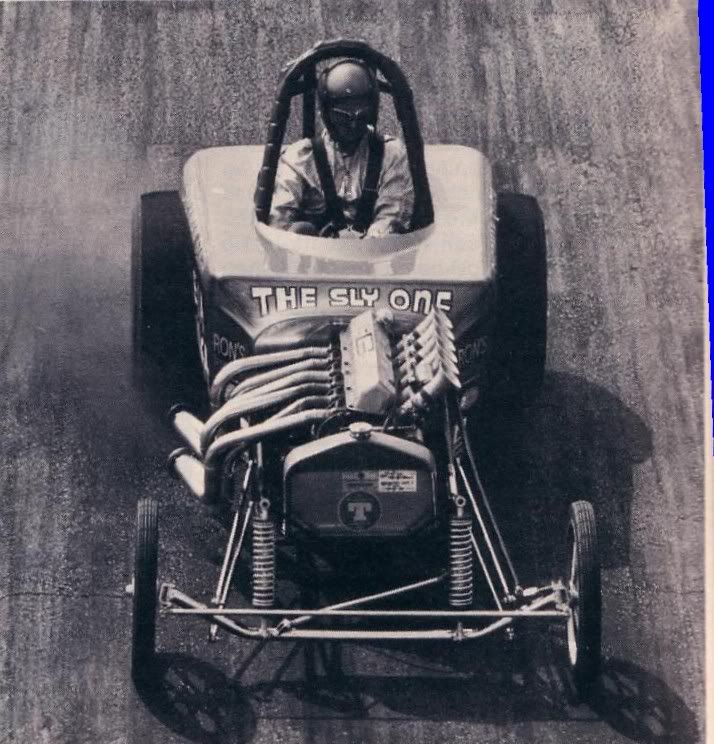 Mel
Well, this may be old info, since the warning tells me that the last post for this discussion occurred >100 days ago. But, I just came across this website and happened to ask about B. Sizemor's 6. Well I have a 1977 copy of Pop. Hot Rodding's Engine Annual and it lays out an article on Bruce Sizemore's I-gas Pinto which reads "How to Build a 500 hp 6-cylinder Ford. And like the others mention, it was C.J. Batten of Romulus, Mich who did the furnance-blazed heads. It was 351C heads, 3 of them, cut up into 6 pieces, then furnanced blazed. As I recall from articles way back, this is an expensive process. THe new heads will have the same bolt-pattern as the original 6. The completed head is also wider so push-rod holes need to be cut-out on the block side, then sealed with "o" rings, etc. The push-rods needed to be extended using a 2-piece design w/a small aluminum sleeve (that slides in the block) to join the 2 pushrods. There is a lot he did to this engine, if you're interested but he kept the orig. crank, offset-grinding it to a smaller crankpin diam. which de-stroked it. Cloyes gears to replace the factory chain set-up and hand-built his own Accel BEI distributor by machining the housing ut of aluminum billet.
Im not an avid racer, but did my share of hot-rodding back in the 70's. I like to read/listen about old time Fords, so decided to join this website. 351 Clevelands and 6 cylinder Fords were my favorites. The stories about 6's like this article and Ak Miller's experiments w/the old Maverick six interested me a lot back then. Hence, I have kept some mags/articles on hopping-up old 6's. Well, hope this has been a little helpful to you...although this post has been up for awhile. good luck!